The current members of the Community Equity Council (CEC) are:
Community Equity Council Elders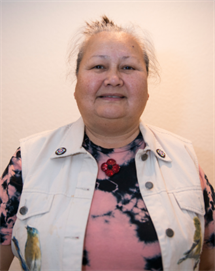 FIRST NATIONS ELDER IRENE COMPTON 
---
Manager, Cultural Program, Minwaashin Lodge. My name is Irene, and I'm a first nations Saulteaux woman from the Keeseekoose band in Saskatchewan. I am of the Bear Clan. I'm also an intergenerational survivor of the residential school system.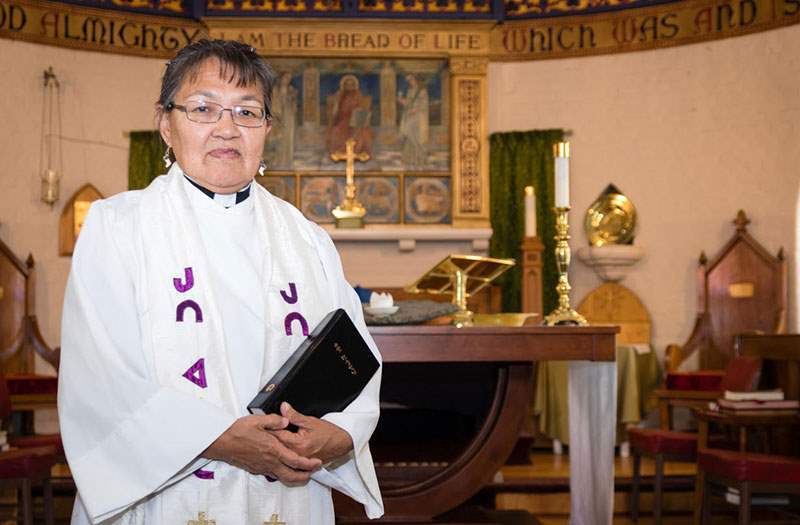 INUIT ELDER AIGAH ATTAGUTSIAK
---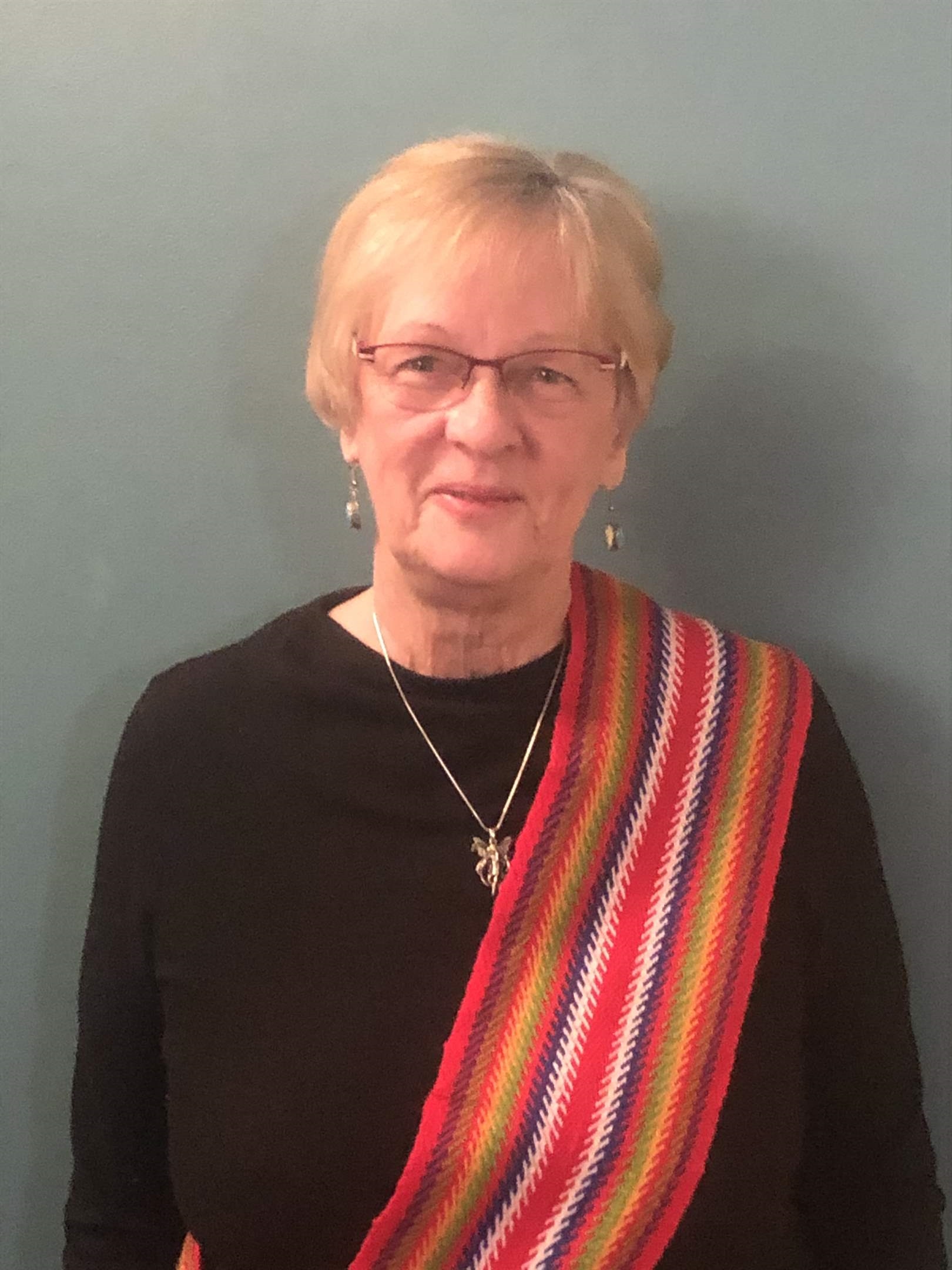 MÉTIS SENATOR PARM BURGIE
---
Métis Senator Parm Burgie originally born in Toronto, a citizen of the Métis Nation of Ontario. She has been Métis Senator for the Ottawa Regional Métis Council, and serving the council for over seven years. In her role as senator she helps foster bonds between community members at events and meetings, as well as helps to keep Métis culture alive by sharing Métis traditions and ways of life. In addition, Parm actively volunteers in many other organizations within Ottawa.
Community Members

SAHADA ALOLO 
Community Co-Chair
---
Ms. Sahada Alolo is Community Engagement Manager with the Multifaith Housing Initiative, working with different faith communities to promote affordable housing. She is also the Secretary of the Ottawa Muslim Women's Organization, which organizes an annual Friendship Dinner where diverse communities celebrate Canada's diverse cultures while raising funds for charity. 
She is also involved with the Muslim Coordinating Council, which works with over forty member groups to promote human rights, dignity, justice and equality, and with Christian/Muslim Dialogue, where members learn about each other's traditions.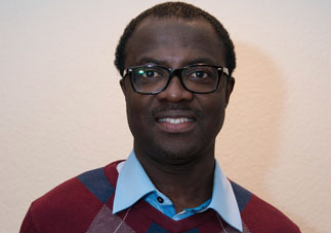 HECTOR ADDISON
---
Mr. Hector Addison is a project coordinator at Somerset West Community Health Centre and has responsibility for the ongoing Diversity and Inclusion Audit there, the African Caribbean and Black Community Development and HIV Health Initiative, as well as being co-chair of the Health Equity Committee.
In addition, he is a founder of the African Canadian Association of Ottawa with 53 member country associations, and a member of the Ottawa Local Immigration Partnership sector table on Health and Wellness.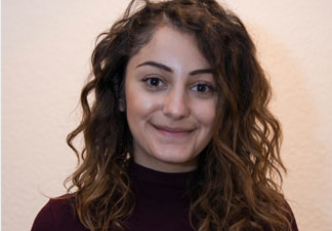 HUDA ALSARRAJ
---
Ms. Huda Alsarraj is a Human Rights Officer at the National Council of Canadian Muslims, where she defends the rights of Muslim community members and supports them through incidents of hate, bias and discrimination.
While at York University, she was an Equity Advocate and developed a number of campaigns on equity issues, including profiling, xenophobia and sexual assault.  She has also been an active volunteer working with Syrian newcomers and youth newcomers.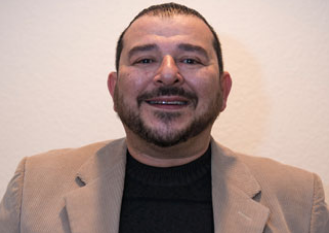 MALIK AYASS
---
Mr. Malik Ayass is Executive Director of The Door/La Porte Youth Centre, which provides prevention programs for high risk youth between the ages of 12 and 18, and through that work has become familiar with many of the challenges some new Canadians face when dealing with the police.
Prior to becoming Executive Director, he was Outreach Coordinator at The Door, and has also been involved in other community agencies, including the Boys and Girls Club, the YMCA-YWCA and the Ottawa Distress Centre.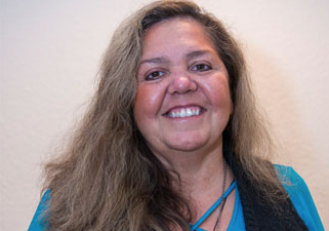 TERESA EDWARDS
---
Ms. Teresa Edwards is the Executive Director and Legal Counsel with the Legacy of Hope Foundation, a national, Indigenous-led charitable organization founded to raise awareness about the history and legacy of the Residential School System.
Teresa has previously been the Director of Human Rights and International Affairs as well as In-House Legal Council at the Native Women's Association of Canada and a Senior Analyst and Director at Status of Women Canada on Aboriginal issues, as well as a career as a lawyer, writer, researcher and facilitator.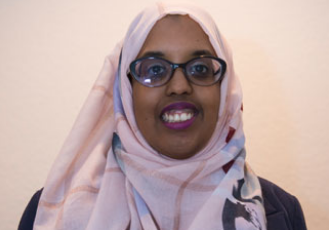 HODAN EGALE
---
Ms. Hodan Egale is President of the Somali Canadian Youth Centre, which emphasizes positive growth in youth, leadership development, and prevent antisocial behaviour. She is also a member of Young Leaders Advisory Council, 613-819 Black Hub, and African Canadian Association of Ottawa. 
Hodan is the Administrative Officer for the Ottawa Local Immigration Partnership, which is a collaborative community initiative that works to strengthen Ottawa's capacity to attract, settle and integrate immigrants.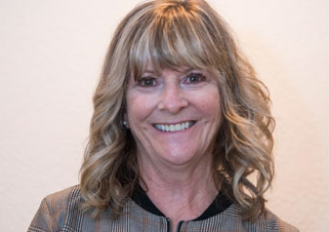 DEBBIE HOFFMAN
---
Ms. Debbie Hoffman is Director of Services at the Children's Aid Society of Ottawa (CASO), where she is also the senior management lead on Anti-Oppression Practices and Race Equity.
Debbie is on the Strategic Implementation Committee for One Vision One Voice, practice framework guidelines on race equity developed by the African Canadian community in Toronto for the Ontario Association of CASs. Through CASO, she has been involved in community initiatives on equity issues, including the Ottawa Local Immigrant Partnership.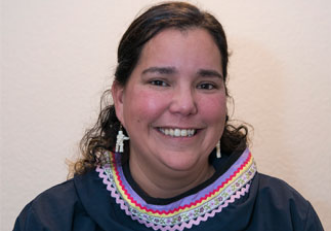 HEIDI LANGILLE
---
Ms. Heidi Langille is a board member of the Inuit Non-Profit Housing Corporation.  Heidi is the founding president of the Ottawa Inuit Children's Centre, a foster parent to Inuit children and youth, and a longstanding member of the Ottawa Inuit community.
Heidi has previously worked as the Inuit Liaison Worker for the Children's Aid Society of Ottawa. She is on the Diversity and Inclusion Task Force of the Ottawa-Carleton District School Board, and the Indigenous Advisory Circle of the Upper Canada District School Board.
JALIL MARHNOUJ
---
Jalil Marhnouj is a husband and a proud father. He is currently an Analyst with the Public Service Commission.

Jalil is President of the Assunnah Muslims Association and rotating Chair of the United Muslim Organizations Of Ottawa-Gatineau (UMO-OG). He has been a public servant for 18 years, where he has received several awards, including the Queen Elizabeth II Diamond Jubilee Medal. Jalil takes pride in his commitment to his community and has been awarded for all of his outstanding community work including the Joe Assabgui Community Champion Award.

He is the past Secretary-General of the I.LEAD Conference, an annual conference for youth and families in Ottawa-Gatineau. He is the past President and Board Chair of the South East Ottawa Community Health Centre. He co-founded the Syrian Refugee Task Force in Ottawa which was instrumental in welcoming the new commers. He played a key role in fundraising over a million dollars for community building and humanitarian relief, including the CHEO Foundation, United Way, Fort McMurray fire victims and the Muslim community in Ottawa. Jalil was instrumental in bringing 13 Muslim organizations together to form the United Muslims Organization of Ottawa-Gatineau (UMO-OG). He was a member of the "After the Storm Response" team in Ottawa to help the Ottawa Tornado victims in 2018. He was also among the organizers of the donation-collection effort of the UMO-OG who collected donations for the cause and organized teams of volunteers to help on the ground. In 2019, the UMO-OG was later nominated and received the United Way "Healthy People, Strong Communities Award" for their dedication to supporting the most vulnerable members in the community.

Most recently, Currently Jalil is supporting various groups in managing the COVID-19 Pandemic. In March, he spearheaded a city wide Covid response team with Muslim Organizations in Ottawa, the UMO-OG COVID-19 Relief Effort. This relief effort has been supporting the most vulnerable populations across Ottawa-Gatineau with grocery pick-ups, food boxes, hygiene kits and mental health support. To date, this effort has supported thousands of families and has provided over 3000 food boxes and 1200 hygiene kits to those in need. 
OPS Members
STEVE BELL (DEPUTY CHIEF, OPERATIONS)
OPS Co-Chair 
---
Deputy Chief Steve Bell has lived in Ottawa for the past 30 years.  He is a 21-year veteran of the Ottawa Police Service (OPS) where he is currently responsible for the Criminal Investigations, Support Services and Planning, Performance & Analytics Directorates.
During his time with the Ottawa Police Service he has gained experience in various positions including: Neighbourhood Officer, Drug Unit, Guns and Gangs Unit, Youth Section, Professional Standards, Courts and Temporary Custody, and his most recent role as Superintendent, Resourcing and Development Directorate.
Deputy Chief Bell is also actively involved in the community: he currently serves as President on the Board of Directors for Rideauwood Addiction and Family Services and is involved in the Kanata Minor Hockey Association.Deputy Chief Bell's background gives him a solid understanding of both the community's diverse needs as well as the needs of Police Service members. He is a demonstrated, innovative and strategic thinker who is successful at managing complex organizational change. He has played a key role on several significant projects including the Gender Audit, Service Initiative, and Wellness Strategy.
Deputy Chief Bell has a Bachelor of Arts Degree in Psychology and Political Science from Carleton University. He is married and has two sons.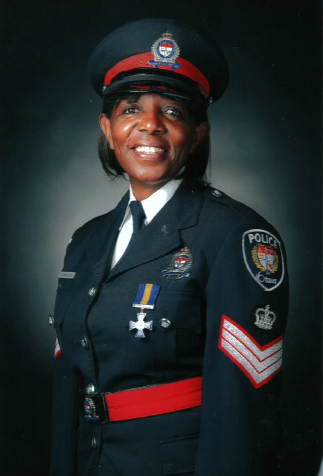 ISOBEL GRANGER (SUPERINTENDENT)
OPS Vice Co-Chair
---

Superintendent Isobel Granger's lifelong commitment to empowering individuals  towards better lives and social change is truly extraordinary. She has advocated on behalf of issues affecting women and children most of her life. And her hard work, excellence, professionalism and service have made a profound difference in the lives of many in Canada and abroad. From her role as the first black officer to join the ranks with the British South Africa Police in segregated Rhodesia (which became Zimbabwe) and as one of the first five black female officers with the Ottawa Police Service in 1994; through to her work delivering gender-based sexual violence training to UN personnel in peace operations around the world. Supt. Granger's leadership has spanned from platoon to various high profile sections, including supervisor in the Diversity and Race Relations  Section, Partner Assault Unit, and the Criminal Investigations Directorate and the Ottawa Police Youth & Diversion Section.
Supt. Granger  is a catalyst for change that engages, motivates and inspires young women to consider the role they can play in strengthening the civic fabric of Canada. In 2015, Supt. Granger was deployed to Cambodia as one of eight investigators from around the world investigating atrocities and war crimes perpetrated against the Cambodian population during the Khmer Rouge era.  She is currently one of few people from around the world, on the Justice Rapid Response Roster, a United Nations Women's Initiative of investigators who are qualified to investigate Sexual Gender Based violence related War Crimes against state leaders at the international level. Currently as part of Canada's National Action Plan on Gender Reform she delivers GBA+ (Gender Based Analysis Plus) training with the Centre for Intercultural Learning (CFSC) and Global Affairs Canada (GAC). Supt. Granger has a Bachelor or Arts (BA) in Policing  Studies and a Masters Degree (MA) in Leadership.
Awards and Recognition:
The Certificate of Recognition by the Senate of Canada for participating in the Crossover Mentorship Program

The 2002 Ontario Women in Law Enforcement (OWLE) Margaret Eve Leadership Award

The 2008 Martin Luther King – Dream Keepers Award

The 2009 Black Leaders Leading Award from Profiles in Diversity Journal honouring 50 Black Leaders in North America

The 2012 BCWEN Champion Award (Black Women's Civic Engagement Network)

The International Toastmaster Award for Communication and Leadership (2013).

Awarded the Order of Merit of the Police Forces by the Governor General Friday at Rideau Hall (2015)

The Harry Jerome Award for Public Advocacy (2017)

Certificate of Recognition and Appreciation from The Cairo Regional Center for Training on Conflict Resolution and Peacekeeping in Africa (CCCPA)

The Certificate of Recognition from Planet Africa for participating in the Crossover Mentorship Program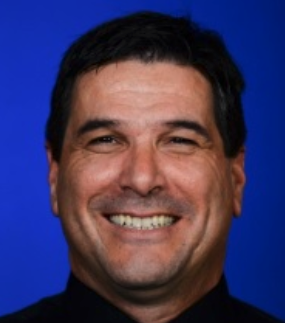 JAMIE DUNLOP (SUPERINTENDENT, EXECUTIVE OFFICER TO THE CHIEF OF POLICE) 
---
Jamie was promoted to the rank of Superintendent in August 2018, accepting the position of Executive Officer. Jamie's policing career is very balanced with several positions in Criminal Investigations, patrol, community policing and major event planning which has provided him with a unique knowledge and understanding of how the police service interacts internally and externally.
Jamie spends a great deal of professional and personal time assisting persons with various disabilities with access to Justice and improving frontline response and training to vulnerable persons.  Jamie is one of the founders of Ottawa Police Service Autism Registry that allows families to proactively provide information about their loved one in order to facilitate fast and safe interactions with officers.  This registry has gone National due to its success.
Jamie volunteers in the community through participating on panels, public speaking to vulnerable sectors, as well as being a board member for Autism Ontario and Rideauwood Treatment Centre. Jamie believes strongly that we grow as people and improve our community by getting involved by lending our skills to those among us that are struggling or not as privileged to have had the opportunity.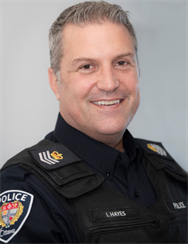 IAN HAYES (STAFF SERGEANT, DIVERSITY & RACE RELATIONS)
---
S/Sgt Ian Hayes is a 23-year veteran of policing. He started his career with the Ontario Provincial Police in Kanata, transferring to the Ottawa Police Service in 1999. He has experience working in Frontline Operations, Traffic Escort and Enforcement, Front Desk Services, School Resource Officer, Organized Crime/ Illegal Gambling and has worked as a lead with the Service Initiative Project - Frontline Deployment as well as the OPS Integrated Community Policing Strategy.
As the S/Sgt in Diversity and Race Relations (DRR), he and his team are focused on and committed to building and maintaining strong relationships with the community.He believes communication, transparency and collaborative problem solving are the three key components to ensuring effective relationship building. He and his team in DRR also ensure members of the Ottawa Police Service respond effectively, appropriately and sensitively to all members of the community, particularly those who have traditionally been marginalized.
Ian is fluent in French and English and speaks Portuguese. He has a Bachelor's Degree in Business Administration. He is looking forward to working with the members of the Community Equity Council to increase the trust and confidence the community has in its police service.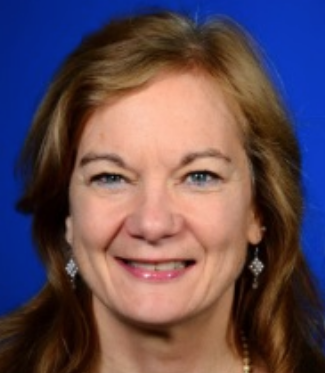 JOAN MCKENNA (SUPERINTENDENT, COMMUNITY RELATIONS & FRONTLINE SPECIALIZED SERVICES)
---
Joan McKenna has been a member of the Ottawa Police Service for over 30 years. Joan has worked in all directorates including Criminal Investigations, Support Services, Frontline patrol and Office of the Chief. Joan is currently working with Community Relations and Frontline Speciality Support team. She has a strong background in community relations in particular with the VAW and Youth Community. She manages large Operational events with City partners and other police services.She was the initial lead in creating a joint police/community Committee to enhance the Violence Against Women initiatives for Ottawa Police.   
Joan is an active participant in sporting events and any outdoor activities. Joan currently holds the rank of Superintendent.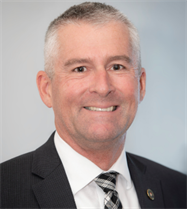 CHRIS RENWICK (SUPERINTENDENT, CRIMINAL INVESTIGATIVE DIVISION)
---
Superintendent Renwick has spent the majority of his policing career in criminal investigations, starting as a forensic investigator (blood stain pattern analyst) and holding various positions at all rank levels including Guns and Gangs unit commander and inspector of Intelligence and Covert Operations, currently assigned as the superintendent of the Criminal Investigations Directorate.  
Supt. Renwick is a graduate of Carleton University (BA Political Science) and has lived, worked, and been an active member of the Ottawa community since. He is the Drum Major of the community orientated Ottawa Police Service Pipe Band and spent years a volunteer on a school council, representative on the Ottawa-Carleton Assembly of School Councils, and a long time volunteer soccer coach and hockey trainer.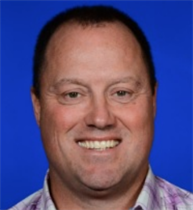 CHRIS RHEAUME (SUPERINTENDENT, SUPPORT SERVICES)
---
Fluently bilingual, Supt. Chris Rheaume is a 24-year veteran of policing. He has a strong background in community policing as well as experience in Professional Standards, district policing, and has been the Chief's Executive Officer. He is currently Superintendent in charge of the Support Services Directorate which includes the Communications Centre, Inoperable Mobile Communications Managed Service (IMCMS or Radio Project), Front Desk Services and Court Security/Temporary Custody Sections.

Chris' background has given him a good understanding of community needs as well as the needs of members of the Service. He prides himself on accountability, transparency and risk mitigation in developing new strategies, and has strong working relationships with many community stakeholders such as Inner City Health, Shepherds of Good Hope, and the Paramedics Service with whom he worked to implement the Targeted Engagement Diversion program. He also introduced the successful Lowertown Foot Patrol.
Supt. Rheaume is a committed community volunteer, having coached and mentored boys at a high level of hockey and football for the past decade. He has a Masters Degree in Business Administration and is currently working on a PhEd.
Past Members of the Community Equity Council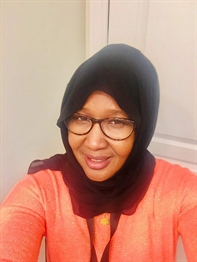 NOURA AHMED
---
My name is Noura Ahmed, I'm a child educator by profession, and a passionate social activist in my spare time. As I have been living in Ottawa almost 20 years, my experiences in life has encouraged me to give back to (Somali/muslim/African) communities, and be part of a positive changes in the city of Ottawa. I'm. currently member of Parents Involvement Committee of OCDSB. I do believe in inclusion, diversity, and respect for everyone.
My favourite quote is "Justice for one, is justice for all'".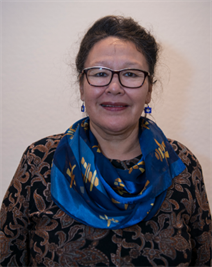 INUIT ELDER REEPA EVIC-CARLETON 
---
Reepa Evic-Carleton was previously the treatment coordinator at Tungasuvvingat Inuit's Mamisarvik Healing Centre in Ottawa. Mamisarvik was the only comprehensive, Inuit-specific, residential, trauma-and-addiction program of its kind in Canada. She is an Inuk from the Baffin Island-community of Pangnirtung and co-founded Mamisarvik national eight-week program in 2002, working as a trauma-and-addiction therapist. The program ranged from pre-treatment through intensive bio-psycho-social-spiritual treatment to continuing care and transition housing. She currently serves at the Ottawa Inuit Children's Centre as a Support Coordinator with OICC's Family Well Being Program which provides holistic support tailored to the unique needs of each family.


RETIRED STERLING HARTLEY (SUPERINTENDENT, TRAINING & DEVELOPMENT)
---
Superintendent Sterling Hartley has been a member of the Ottawa Police Service (OPS) for 38 years; 17 of those years in senior management roles. During his tenure he has helped to create broader transparency in court and custody processes, spearheaded the OPS's Respectful Workplace Project, and helped to co-author an award-winning paper on Domestic Homicide, Reducing the Risk.
He is active in community service work as well: spending six years on Algonquin College's Board of Governors; representing the OPS on our GLBT Liaison Committee; and acting as an executive board member with Ottawa Victim Services from 2000 to 2006. In his spare time, he participated in the Ottawa District Minor Hockey Association Committee, where he helped to create the AAA league constitution, operating rules and playing regulations.

He looks forward to working with council and community members on the Bias Neutral Committee and is dedicated to developing sustained solutions that incorporate an Equity, Diversity and Inclusion (EDI) approach to policing.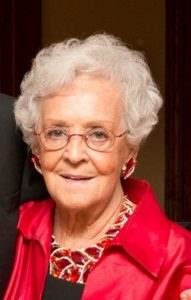 MÉTIS ELDER RETA GORDON 
---
Reta Gordon is a proud Métis Elder that has travelled our beautiful Country in various capacities thought out the years. Reta is a founding member of the Métis Nation of Ontario and is a strong advocate for Indigenous affairs. 
Reta is committed to her roots. She has participated in several committees such as: 
➢ Ottawa University Faculty of Medicine, Aboriginal Students Committee 
➢ Ottawa University Aboriginal Educational Council 
➢ Ottawa Aboriginal Coalition 
➢ Elder Advisory Committee of the Odawa Friendship Centre 
➢ Métis Representative for Truth and Reconciliation Residential School Survivors Gatherings 
➢ Student Committee at Algonquin College 
➢ Métis Elder at Kumic Lodge at INAC in the autumn of 2016 
➢ Committee member for the Commission for the Murdered and Missing Indigenous Women and Girls 
➢ Aboriginal Veteran's Association Métis Elder 
➢ Elder's Committee at the Wabano Friendship Centre 
➢ Métis Elder at Mamawi (Together) Gatherings held at Rideau High School 
➢ Métis Elder with Kairos Gatherings for the past 9 years 
In 2012 Reta was awarded the Queen's Golden Jubilee Medal in recognition of over 25 years of volunteering with the Indigenous Peoples. Reta continues to provide her community with countless presentations at schools, functions or by volunteering at various events. Reta was the first Senator within the Métis Nation of Ontario to successfully obtain a grant to have the Senators gather from over 32 community councils, so that they could address issues that their communities are faced with.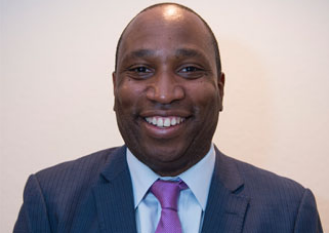 RAWLSON KING 
---
Mr. Rawlson King is President of the Overbrook Community Association, where he has been working to advance a proactive and reactive crime prevention strategy, promoting social inclusion, and providing greater opportunities for youth. Rawlson is also Treasurer of Rideau-Rockcliffe Community Resource Centre, which has collaborated with Overbrook Community Association on an at-risk youth strategy.
Currently he is Communications Director at Continental Automated Buildings Association, and brings skills in strategic communications and marketing.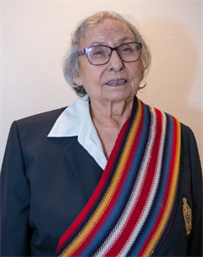 METIS ELDER JO MACQUARRIE
---
In memory and spirit... 
April 26, 1934 - March 13, 2019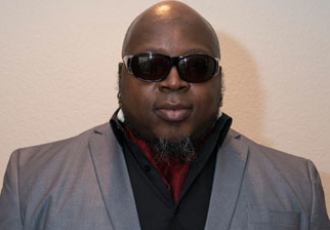 SÉVERIN JR. NDÉMA-MOUSA
---
Mr. Séverin Jr. Ndéma-Mousa is President of the North South Development Roots and Culture Canada, a Black community advocacy organization, and a former president of the Caribbean Union of Canada. César is an educator, facilitator and consultant on diversity, equity, inclusion and race relations, providing advice and leading courses for senior management in various organizations.
He was formerly an Operations Officer with the federal Department of Foreign Affairs, Trade and Development. He  is a former member of  COMPAC, the predecessor to the Community Equity Council.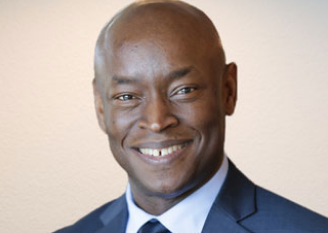 GÉRARD ETIENNE 
Community Vice Co-Chair
---
A long standing leader in the Haitian Community, Mr. Gérard Etienne is Associate Vice President of Learning with the Institute on Governance and has a long career of increasing managerial responsibility in the federal public service, including the Canadian Food Inspection Agency, and in the private sector, including the TD Bank Financial Group.
Gérard brings skills in cross-sectoral collaboration. He is also connected to Pro-Active Education for All Children's Enrichment.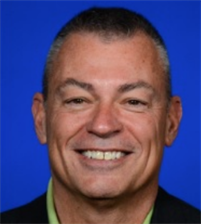 DAVID SNODDY (DIRECTOR, COMMUNITY DEVELOPMENT)
---
David Snoddy's experience in the work community and police relations, spans over three decades and three sectors; the private, not for profit and now with public service, and has worked and served on initiatives at the local, provincial and national levels. Most of his work has had a primary focus on human rights and social justice inclusion, including education and awareness, systemic change, organizational effectiveness, anti oppression, racial profiling, gender and sexual diversity, employee resource groups, safe spaces and reciprocal mentorship program as a few examples. Prior to his work with Ottawa Police Service, David worked with the provincial government at the Ministry of Community Safety and Correctional Services, with a significant portion of that tenure with the Ontario Police College and the Ontario Correctional Services College both with a focus on Diversity and Inclusion. David's experiences on various police community relations work also includes support to and work with; Canadian Certification for Inclusion Practitioners Program with the Canadian Centre for Diversity and Inclusion, Ontario Women in Law Enforcement, Association of Black Law Enforcers, Ontario Association of Chiefs of Police Diversity & Inclusion Committee, Canadian Association of Chiefs of Police Policing with First Nations, Métis and Inuit Peoples Committee, Canadian Association of Chiefs of Police Equity Diversity and Inclusion Special Purposes Committee and as an advisor and a founding member of Serving with Pride.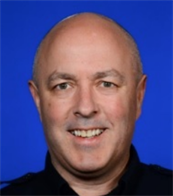 MARK FORD (SUPERINTENDENT, FRONTLINE)
---
Mark Ford has completed thirty-one years as a member of the Ottawa Police Service.  Currently, Mark is the Superintendent of Frontline Operations, which includes Platoon / Fixed Shift operations, Emergency Services Unit, Airport Policing Unit, Bikes and Beats Unit, OPSOC, Incident Command and Emergency Management Programs. Mark has also spent time as the Superintendent overseeing Planning, Performance and Analytics and leading transformational change within the Ottawa Police Service. Mark initiated and led- along with Dianna Millar- a project on internal police governance that won project of the year in 2017 with the International Association of Law Enforcement Planners. 
Mark spent the majority of his career, in the former Emergency Operations Directorate. While there, Mark was instrumental in either planning, leading  and commanding numerous security operations for major events  and critical incidents in the Nation's Capital over 13 years (such as Presidential Visits, Stanley Cup Celebrations, Protests, etc). Mark was the OPS Incident Commander during the tragic events that occurred on October, 22nd 2014 at the Cenotaph and Parliament Hill. Mark was instrumental in the creation of the City of Ottawa's internationally recognized Special Events Advisory Team and leading the development and implementation of Police Liaison Team (PLT) to work with community stakeholders during major events and protests. Mark's formative years were spent as a frontline patrol officer, and as a member of the Tactical Unit and Explosives Unit.   
Mark is a past executive member of the National Incident Commanders Working Group Association and has taught Critical Incident Command throughout Canada and led the development of Incident Command training for OPS members. He currently sits and has sat on a number of provincial and national level committees and working groups, in the area of emergency response. 
Mark is committed to establishing strong and lasting relationships internal to the OPS, public safety partners and also, importantly, the communities that make up Ottawa, to ensure the safety and security of all.  
Mark is actively involved with the community. Mark is currently Chair of the Board of Directors for the Snowsuit Fund of Ottawa, volunteers with BluesFest to ensure their emergency preparedness and together with his family helps fundraise and build schools in Nicaragua through SchoolBox. Mark and his wife, Susan Griffin, have 6 children as part of their blended family. Mark's interests include hockey, yoga, cycling, skiing, travel and music.
---